When you travel, of course there are language differences and the differences can be amusing and get confusing for those who are not familiar with them even though they all speak English. One of the funnier ones is the use of the word "thongs" in Australia. Everywhere else in the world that refers to a skimpy underwear. In Australia it means a piece of footwear like flip-flops (USA) or jandals (New Zealand). Easy to see the confusion around that and the jokes that can and do get made about it!
A lot does get written about this difference (eg see The Correct Word For Thongs Is "Jandals" And I Won't Hear Otherwise).
I only mention this today, as I did a session as the wife's clinic and they sell the Archie's brand of thongs and we sold a lot today. People love them. A lot of people who are not even patients come in off the street to buy. There is a phyiso not far away who specialises in pregnancy issues and it looks like they are sending all their patients in to buy a pair. Others come in to buy them before heading to Bali for a holiday. Even the receptionist calls them "life changing".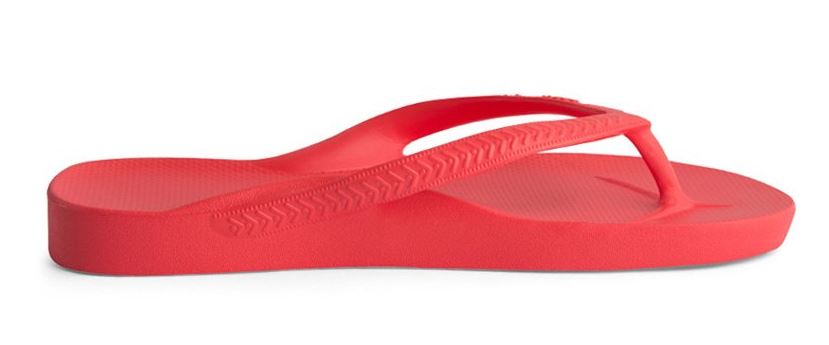 Why are Archies thongs so popular? They have an arch support built-in. That means those who need foot orthotics can wear them as they will not need to use their orthotics while wearing them. And those that do not need orthotics, just feel the arch support as being something that is so comfortable. You can get them online here.
POSTSCRIPT:
I made this video on the Archies MOSI, which is a modification I make to them to help support some feet on some occasions more when it is needed: